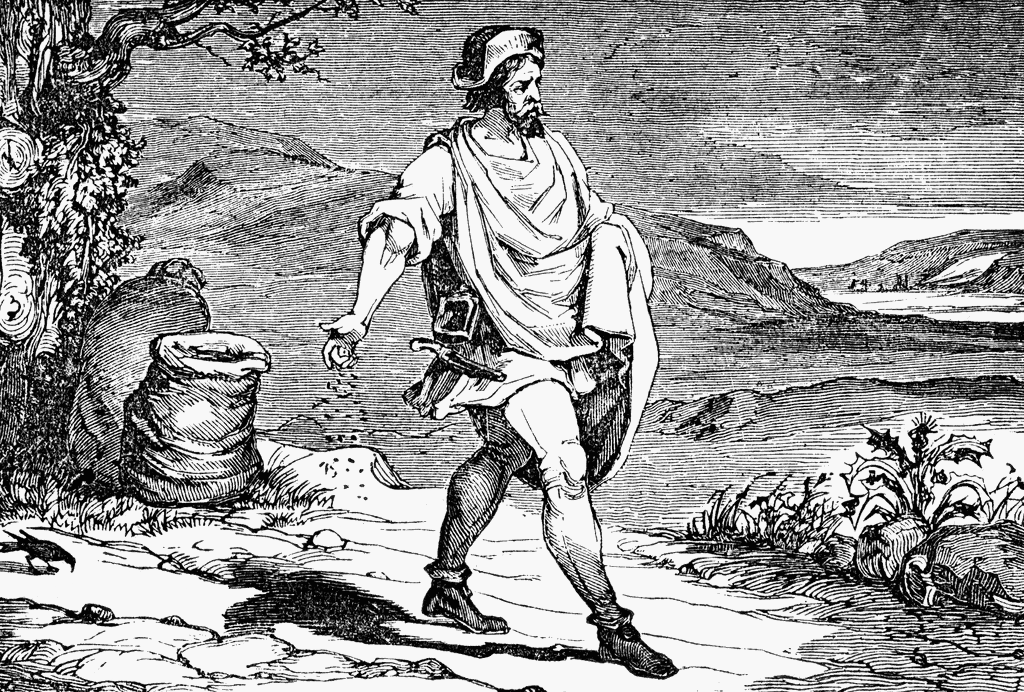 For your (non-frivolous) delectation & meditation, here is a link to a marvelous performance of this Cantata for Sexagesima Sunday. (For a better translation of the text, see here.)
The opening aria is a sprightly tune, shamelessly skipping about like the dissipated spirits it mocks. Though there is a tinge of terror when Belial is referenced, we are not yet in the heart of Lent, contemplating the horrors of sin in light of the Lord's redemptive Passion. We are able to laugh at the devil's tricks, recognizing that levity well employed may be the opposite of distraction.
The concluding chorus is in Bach's finest style, using complex counterpoint and a stunning range of instruments and voices to inspire an upwelling of joy at the prospect of bringing forth the fruit of the Lord in good and perfect hearts (Luke 8:15). In this recording you can see the singers' eyes sparkle at what they know is coming before their parts begin.
Though the text's focus on Faith and the Word strives to conform to Lutheran principles, the effect of its admonitions is to remind us that it is our choice whether to cooperate with the salvific power of God, or to deflect it with hearts harder than any stone.
As we see here, Luther's attempt to deny the existence of free will only succeeds in furnishing us with an illustration of the general rule that, free as we are to deny self-evident truths with our lips, we cannot help professing them by the choices we make when our ideological guards are down.
In other words, we are free to reject free will with frivolous words, but not from the depths of our souls.
With this in mind, may we each open our hearts to the only Truth whose Word has the power to make us wholly free.